Knight
Views:50 Author:Amber Publish Time: 2019-04-04 Origin:Site
When you are and gray and full of sleep.In this mottled silhouette,it is impossible to pick up next collection ,of young ,beloved poems.It is like a compromise of time with this hands .

A pair of warm and wide hands,falling on your shoulder. Tap gently and say "don't worry ,I'm always behind you",there is a familiar word in the ear,the formal song of your favorite song.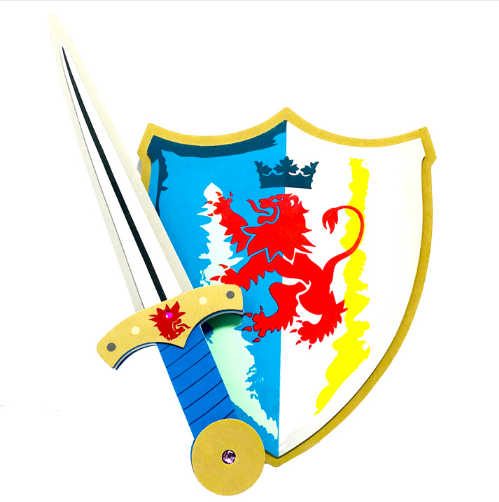 Maybe you are old and gray ,like a kid ,but never be nervous .Like the sword and shield you gave me when i was young.The young lion in the shield with a sword and a crown . Although young but also along.The sword adjacent to it the same crown and lion are engraved.It's just a normal toy ,but your heart is in it.Maybe the toy is not expensive,you may think that is too young for me to know what you mean.But the things what you don't know is that children are sensitive.Maybe i couldn't understand what you meant.But i can clearly feel the pleasure and pride when i lift my shield and sword. Because i knew,at that moment ,i was a little knight in your heart.
Now I'm grown up ,i began to understand it slowly .All the way through, you were the knight behind me. The left hand holding the shield ,the right hand holding the sword,the wind and rain for me Now,I'm growing up,you are old.This time ,let me be your knight ,using the sword in my hand to split your life ,using the shield to protect you from the rain and wind .I hope that i can be the knight in your eyes.
For the rest of your life ,your laugh and happiness,I will guard.